Christmas is fast approaching and for many that means the chance to spend time with family and have a lot of fun. The holiday season is the perfect time to travel see different parts of the world, and if you are looking for a Christmas gambling destination then we've got you covered. Lucky Nugget has found the five best places to spend Christmas playing fantastic casino games.
Berlin
The capital of Germany will be the ideal place for you to combine gambling and Christmas. As well as a host of iconic features in the city, at this time of year you can take in the beautiful Christmas markets which will really get you in the festive spirit.
Once you've enjoyed yourself there, head to the casinos and there's plenty to choose from. Whilst there are many smaller casinos dotted about the city, the two main ones are Spielbank Casino and Fernsehturm, both of which are very accommodating. Spielbank Casino is arguably the standout, with three floors and all sorts of games that are guaranteed to keep you entertained.
Dortmund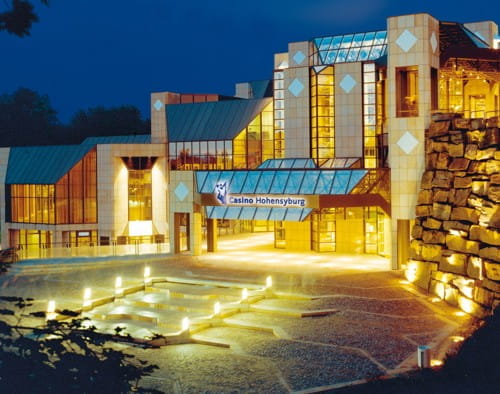 Perhaps best known for the successful football team, Dortmund is located in the North Rhine-Westphalia and boasts the biggest casino in the country.
The Spielbank Do-Hohensyburg is an impressive 65,000 square feet, three levels high and has 428 slot machines as well as many live table and regular table games. Basically, it's the best place to be for gamblers in Germany – and with hotels nearby and a Michelin Star restaurant on-site, it will be the perfect place to have fun this Christmas.
Dublin
Of course, you don't have to leave Germany to have a good time, but if you fancy a change of scenery then you should head to Dublin. The Irish are renowned for their ability to party, and Christmas is all about celebration.
After taking in the Guinness factory and several other notable places in the city you can get your casino buzz at The Fitzwilliam Casino and Card Club – or 'The Fitz' for short. It's an especially place to visit if you're a poker fan, as it has built quite the reputation over the years for hosting the thrilling table game. With regular tournaments for all players and a lively atmosphere, you can really put your skills to the test.
London
You may need to pack all your winter clothes, but London can leave you with plenty of memories. From Big Ben to the London Eye, you will be occupied throughout the day, leaving you plenty of time to hit the casinos in the evening.
As you would expect, there are many to choose from. The Hippodrome is one of the best to visit, offering more than just great gambling facilities, as it's more of an entertainment complex. Again, you can enjoy high quality restaurants before taking in the theatre which includes many live performers. Finally, you might have time to check out the tables!
Vegas
Okay, this one is sure to stretch your budget, but how could we not include the gambling capital of the world? There is entertainment everywhere you turn on the famous strip, from music to comedy and of course, the many casinos.
Quite simply, it's the number one casino destination on the globe, and it will make one superb Christmas.
Ultimately, you may not be able to go away this month, and you can still get your casino fun from Lucky Nugget Casino and our fantastic range of games. However, if you get the chance to visit any of these fantastic destinations you can combine gambling and entertainment to make it a very merry Christmas indeed.